Download our checklist:
How Vulnerable is Your Business to Lawsuits?
Settling employee lawsuits costs businesses hundreds of thousands of dollars. Are you vulnerable to lawsuits? Find out!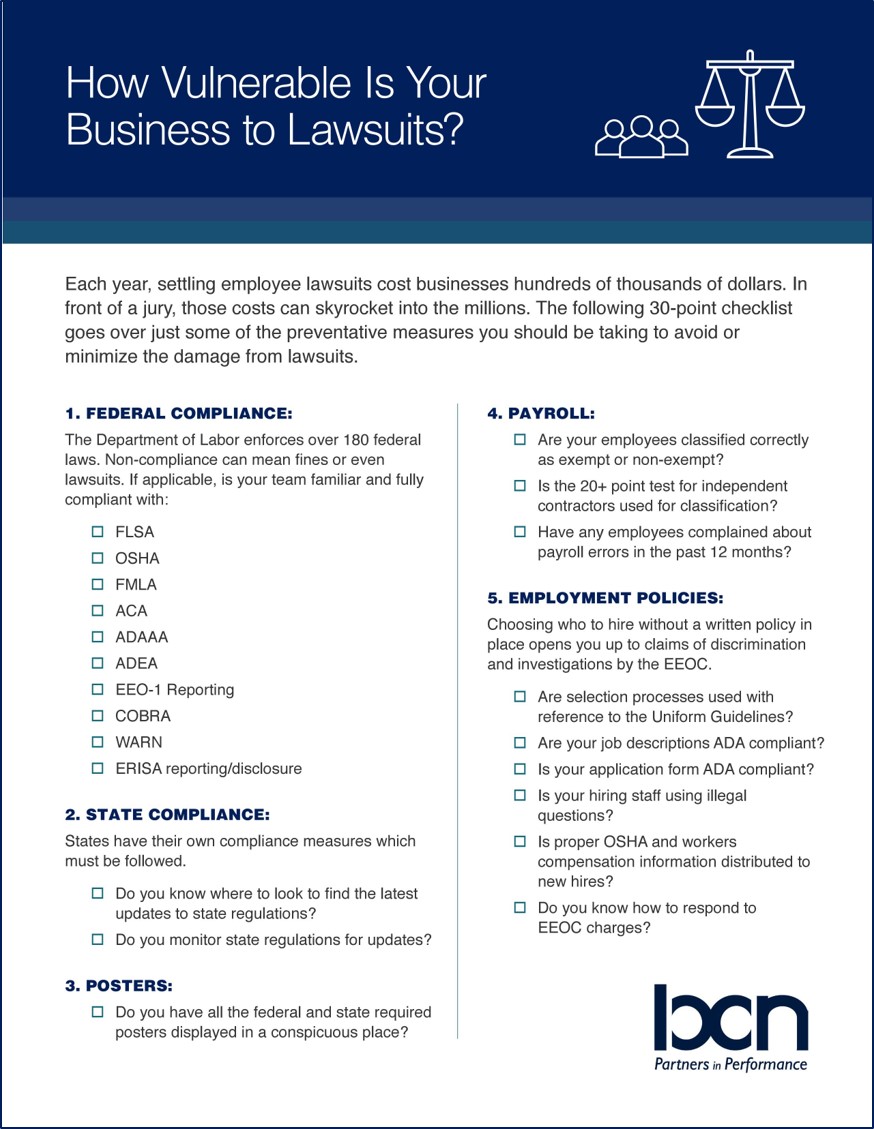 This checklist covers:

☑️ Federal compliance
☑️ Payroll
☑️ Employment policies
☑️ And so much more!


Complete the form to get your checklist!
Download your free checklist!